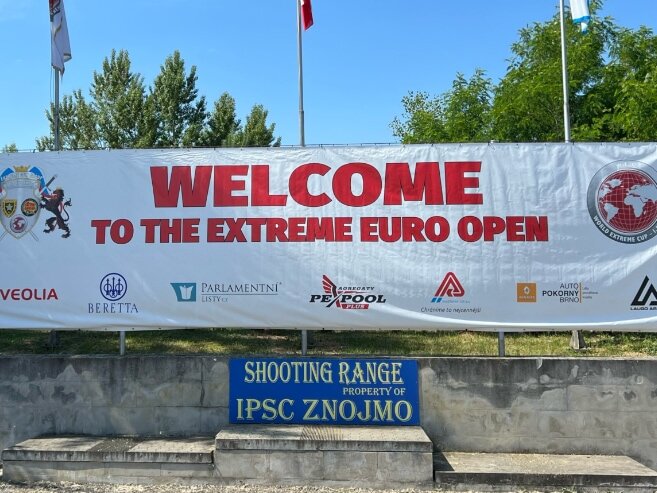 Extreme Euro Open 2022
2022-07-04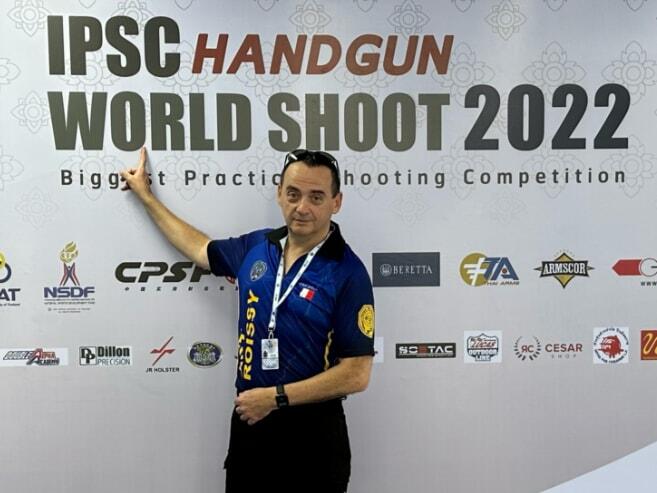 IPSC Handgun Worldshoot Pattaya 2022
2022-12-28
French Master Rifle 2022
The RCW organized an IPSC Rifle Level III match at the CNTS on July 29th and 30th. It had been 3 years since we had a Rifle match in France! We would like to thank our friends from RCW for organizing this French Master Rifle 2022. The weather was great (a little too hot), the courses were varied and selective. It was real Rifle match and not a PCC match in 223, 20% of the shots were between 150m and 300m, 30% between 60m and 150m
The Rifle match we were expecting
So after 3 years of disuse it was necessary to take again the AR15 and to remember how we shot in IPSC/TSV with it 🙂 To prepare myself I went 3 times to shoot at the TNV of Versailles to adjust my scope according to my reloading. I increased slightly compared to my last matches my load (with Quickload) to have a little higher speeds. I went from 780 m/s to 820 m/s. The idea was to not use the turret on my scope to change my zeroing (option on my z8i) and shoot using the chevrons on my reticle depending on the distances. Because on some matches we shot targets at 8-10m and others at 300m. I had changed the barrel of my AR15 XBR FR15 before the Covid crisis because it was rinsed after 20.000 shots. BGM had given me the same one, a Spanish Bergara barrel. With Sierra HPBT 69gr bullets and Vihtavuori N530 powder I always get very good grouping, even at 200m or 300m with my 14,5′ (36cm) barrel. So as far as weapon and ammunition are concerned I was ready…..or so I thought 🙁
The problems we didn't expect
Apart from the stupid positions we had to take to shoot the targets…And it had been a long time since we had done this kind of exercise…I had 4 incidents out of 12 courses ! Of which 2 where I could not extract the case of 223 remained stuck in the chamber… So 2 matches at ZERO, and 2 matches with more time to successfully extract the cases and resume shooting. On one of the 2 incidents where I could not help myself, the case was stuck in the chamber, I had to tap on the arming lever with a hammer (rubber) to get it out. On the second one, even with the carrier closed forward, the extractor could not hook the case, so I had to put a pin in the barrel to get the case out. After 2 incidents (one of which I managed to get out) I went to safety to change my bolt head thinking that maybe my extractor was worn. Lack of luck it started again 2 times!
The explanation of these problems
I did not pass my bullets to the gauge before leaving for Châteauroux, I had used cases fired only once. When I came back, I spent 250 cartridges that I had left at the gauge and no worries on this side. Pascal Brultey, the reloading world champion of the club took 3 cartridges to validate all the scores, results… no worries either. The only thing left was the load that I had slightly increased to gain speed. By measuring again the speeds and validating all that with Quickload we realize that I was high in pressure, not in the red but at the high limit. So either with the heat, or my Dillon dosing machine on the 550 on which I reload the 223 (my 650 is dedicated to the 9X19) which put some grains of powder in more have increased the pressures slightly, the cases have inflated and caused these incidents because I was surely in over-pressure. Results of races, I went down on my reloading of before, that made me just lose the first place… SHIT !!!
The pleasure of the Rifle again
We should not have lost our pleasure, a Rifle match is not to be refused! Even if I had some problems and I finished 27th out of 81 with 67,98% of Florian who thought he was shooting PCC but who beat everyone 🙂 I enjoyed the match, the complicated courses, to meet again my Rifle shooters friends and the atmosphere of a Rifle match. So I finished 2nd in my category, but how nice it is to shoot at 200m and 300m and to see the targets light up or to chain poppers at 180m and see them fall one after the other. I am, as I said back to my previous reload, I measured my speed, back to 780m/s. I stay on it for the next Rifle match… Where ? When ?
Stage design here
Results of the French Master Rifle 2022 here
Training at TNV Versailles