Red dot mount for shadow 2 Production Optics division
This year I'm going to shoot in the Product Optics division with my Shadow 2, it's on trial for two years and when we get older a red dot helps 🙂
I started by equipping my SP01 Shadow with a mount bought at CZ-USA (just before they stopped selling outside of USA). The plate accepted the red points of different brands and luckily the SMS red dot from Shield fitted. The assembly could also be used for "Racker", two growths allowed it, but as it is forbidden in the IPSC Production Optics division my friends of Alfa Precision have planed all this so that the result is "Legal" in the PO division. The red dot held firmly, I shot about 2000 shots with no problem.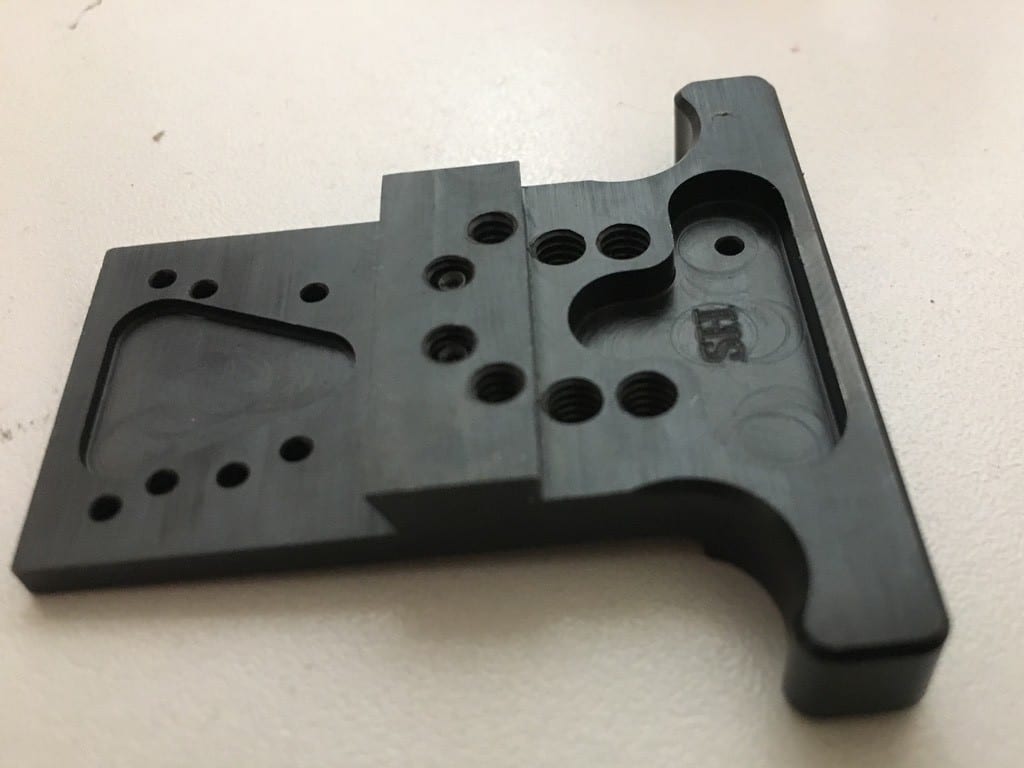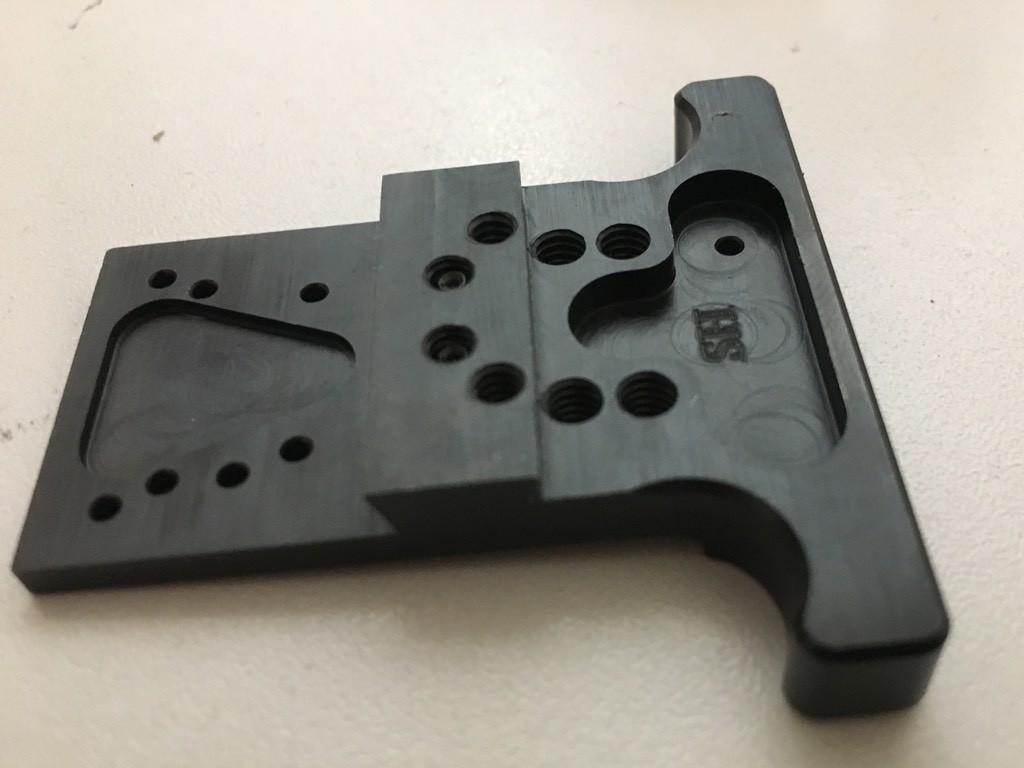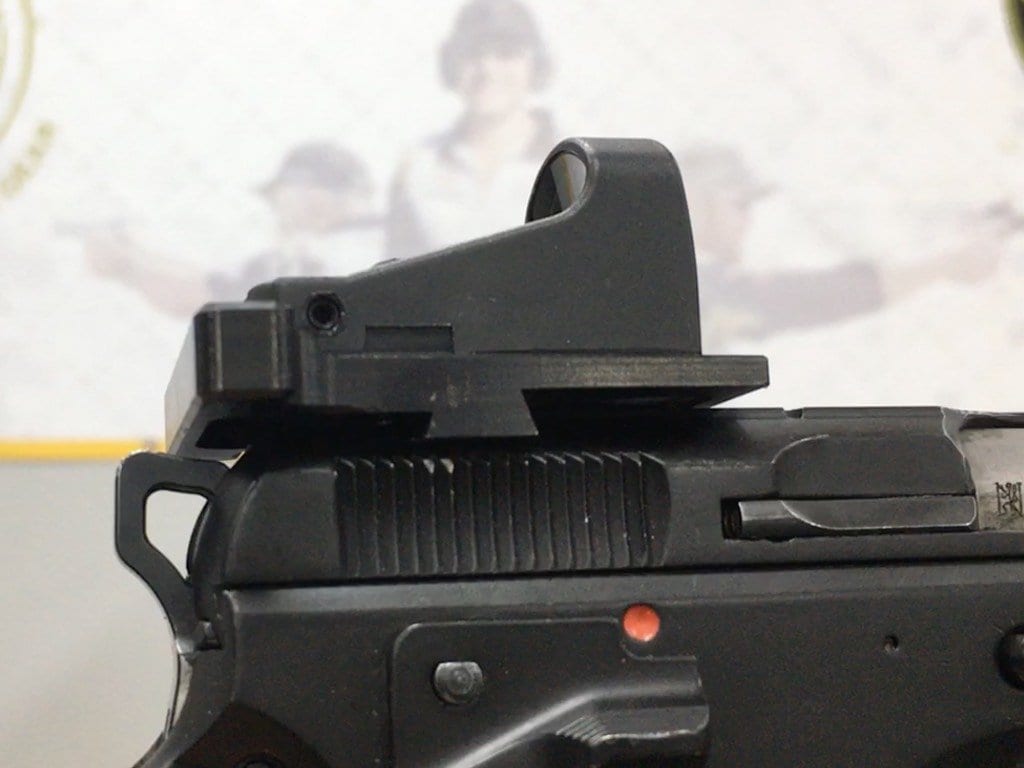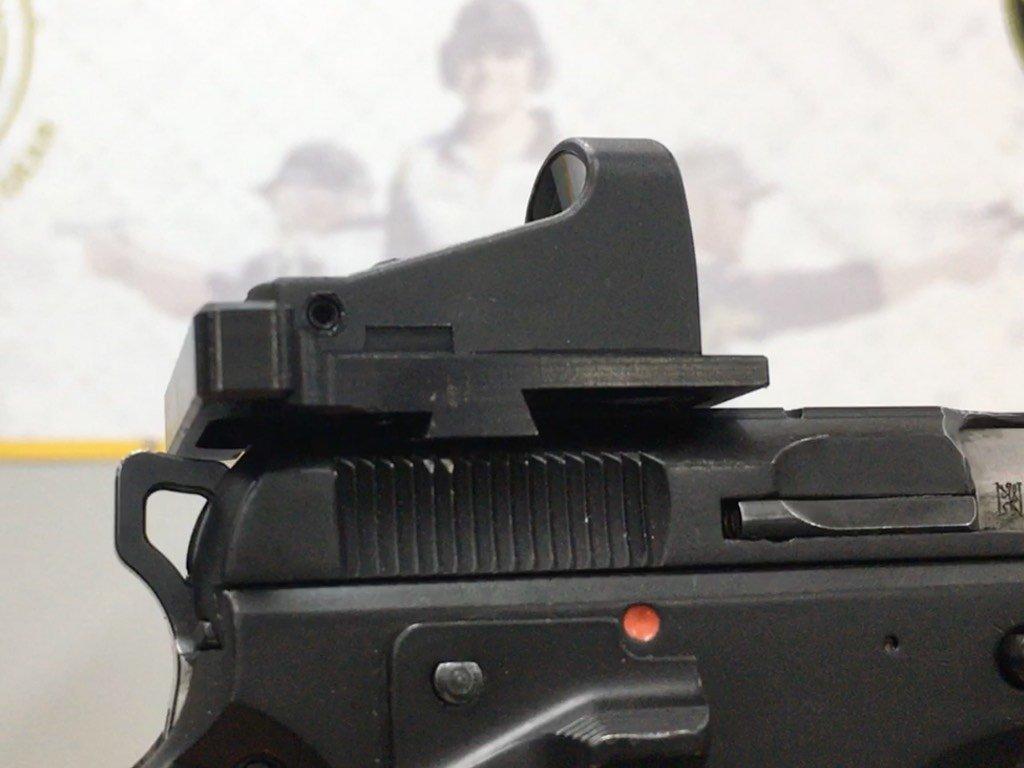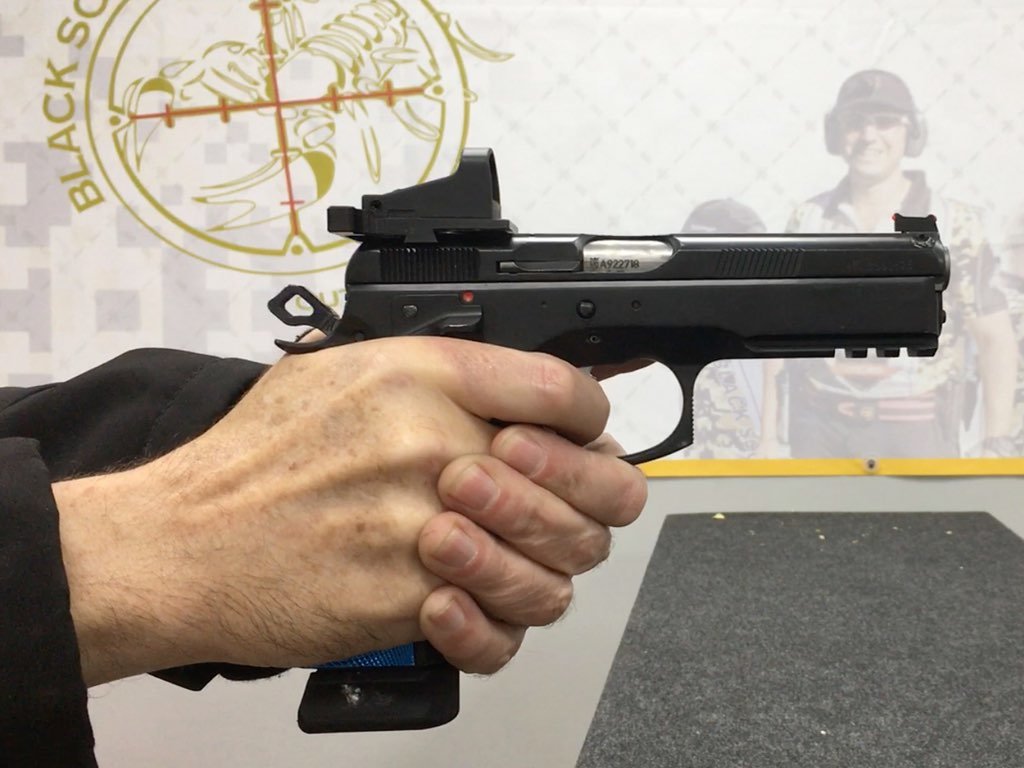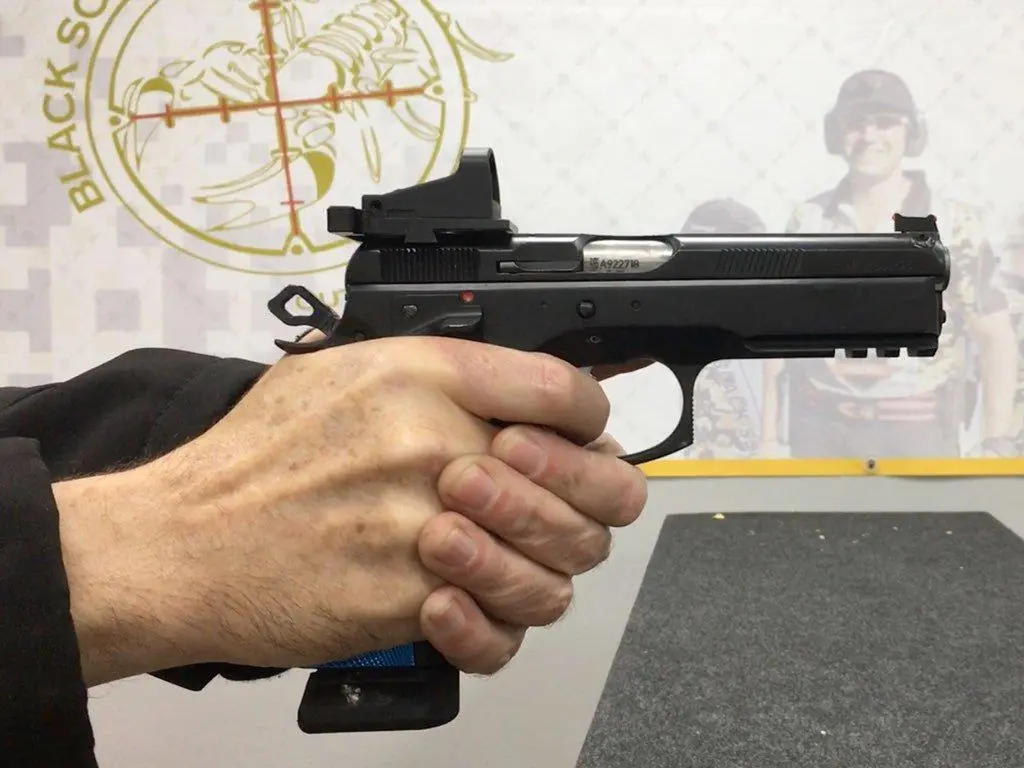 Having registered for the Extreme Euro, the Infinity Open and the French Championships in Optics Production, I decided to equip my Shadow 2 and shoot all season with.
I ordered on Cesar-Shop the mount of Toni System for Shadow 2 and compatible with Shield red dots. After removing the rear sight of the Shadow 2 (must hit hard :-)), I started to install the plate "Made in Italy", the alloy began to deform, I had to use a wooden wedge to get in without damaging it. When I tried to screw the red dot I realized that the screws did not fit, the threads were too small … So I looked for screws substitution to fix it. Once done, I realized that the plate covers the pin of the extractor! It's not really compatible shadow 2 all this, if we must remove the plate to remove the extractor there is a problem. So I looked for another more suitable solution.
.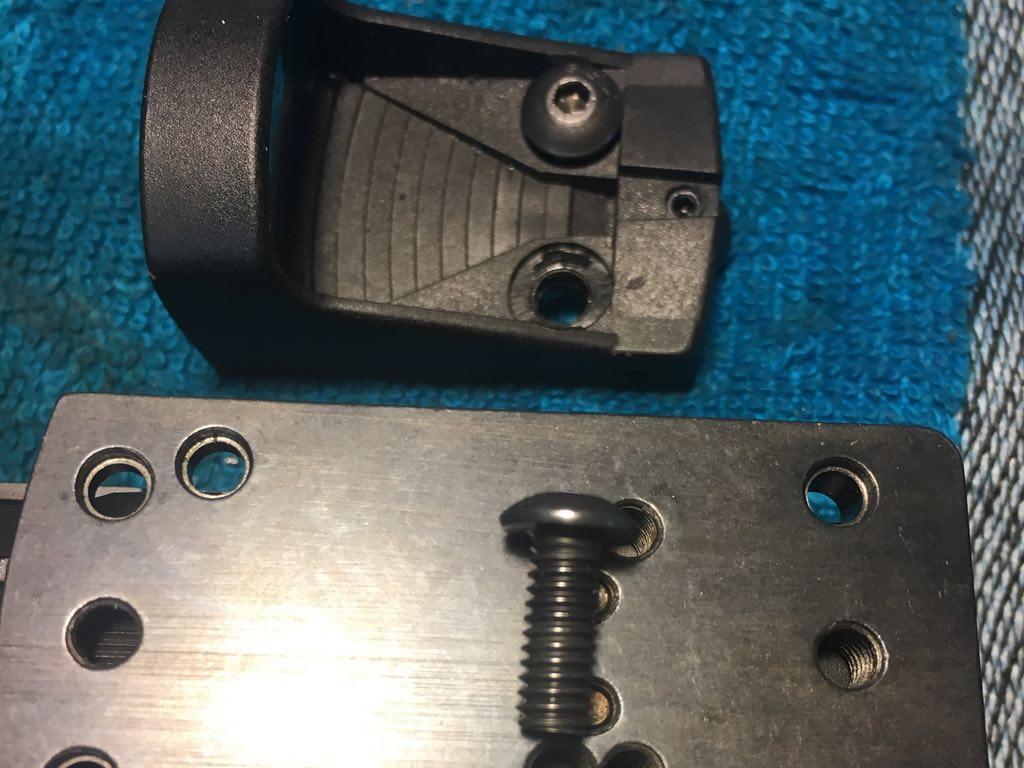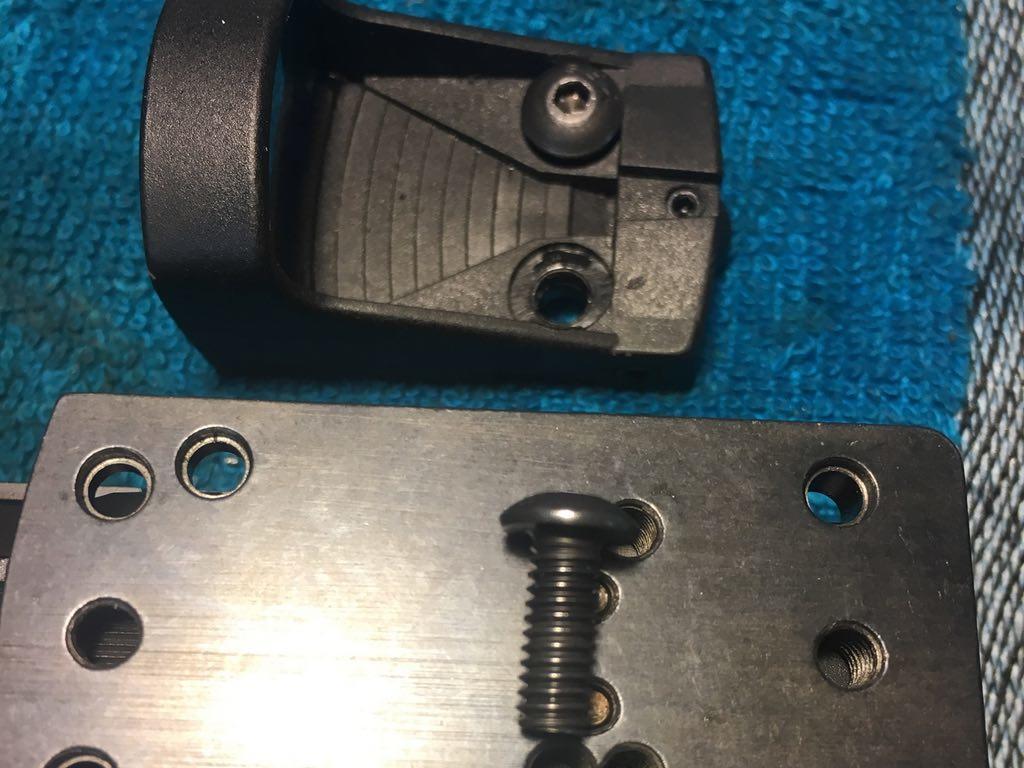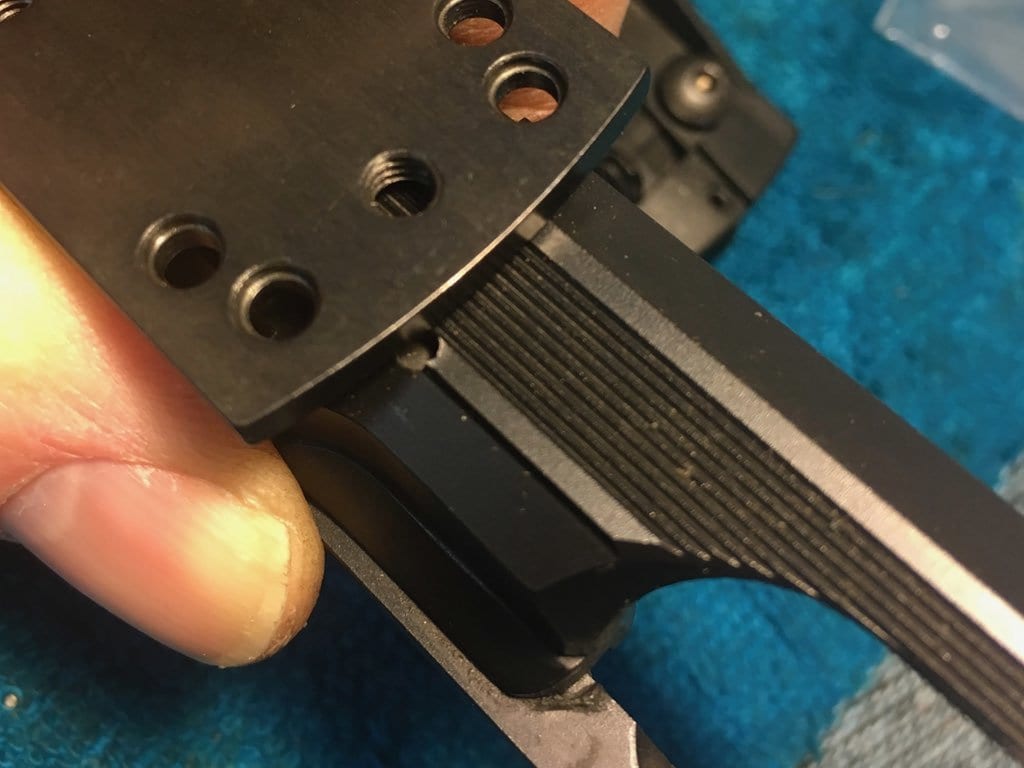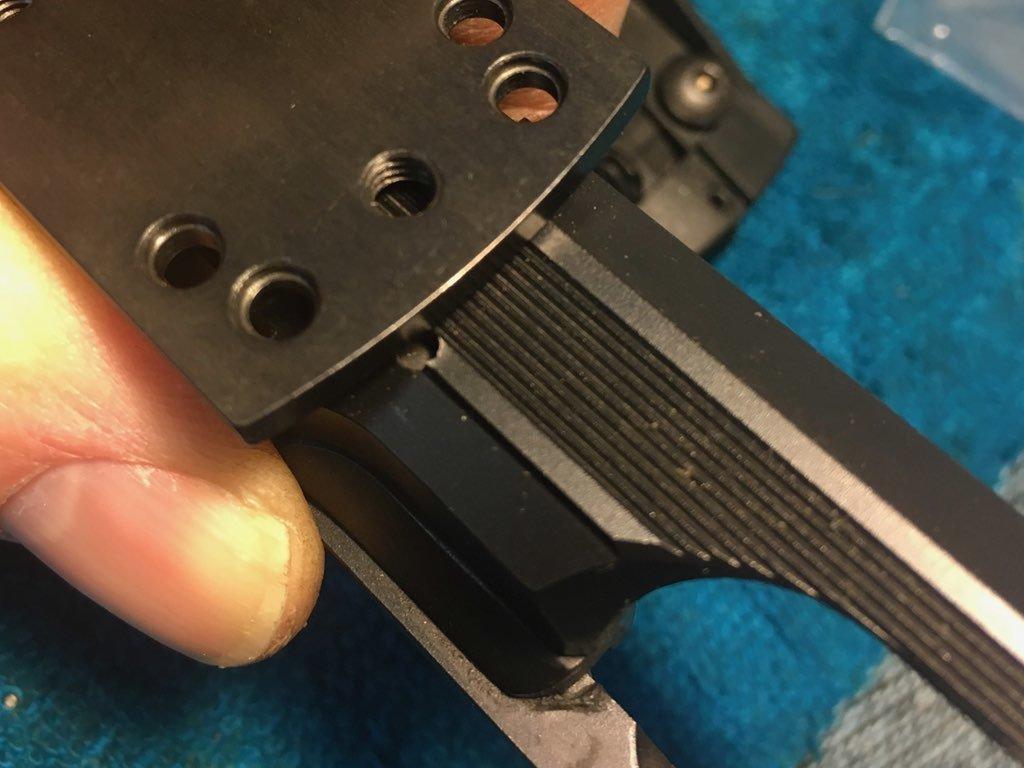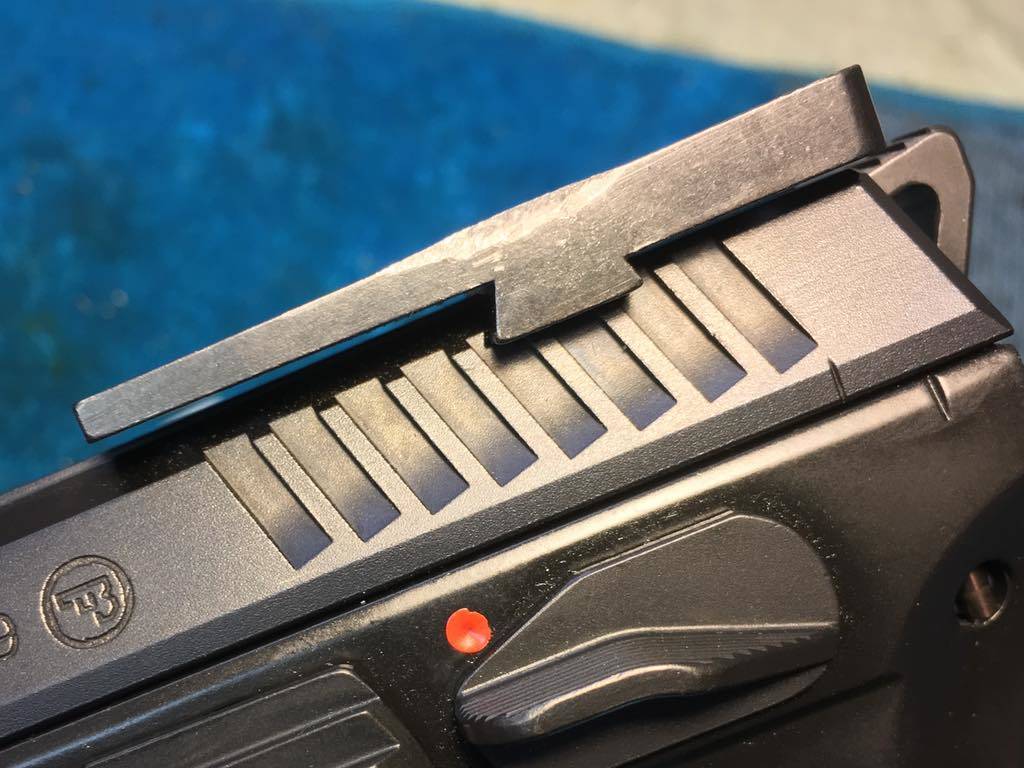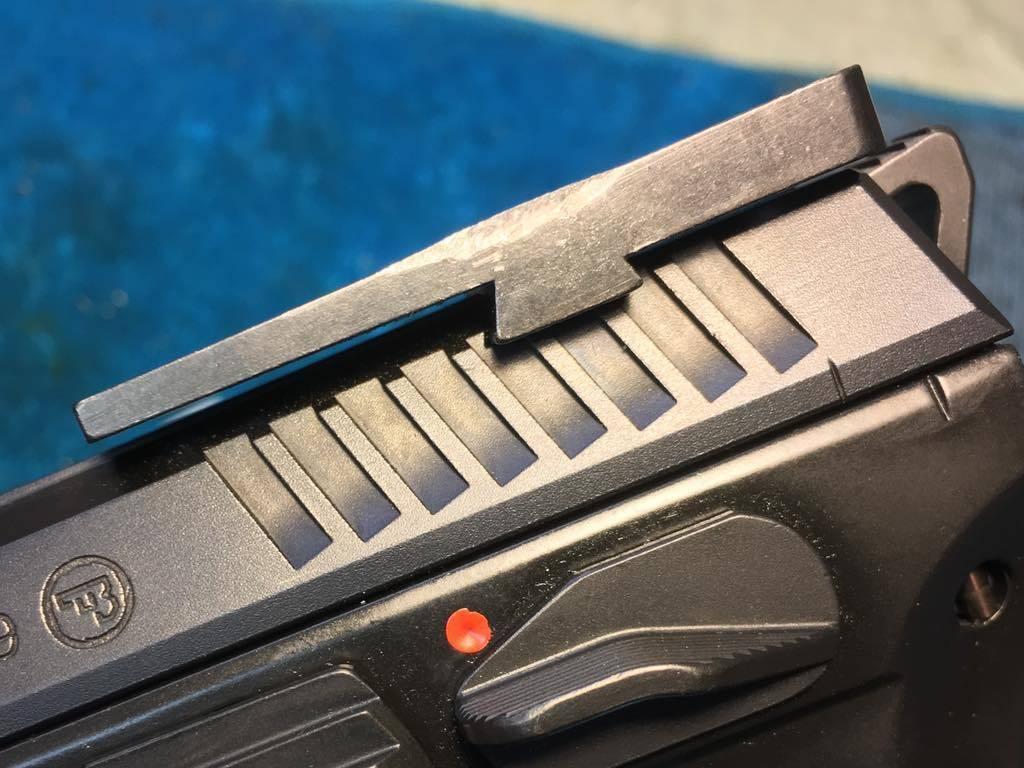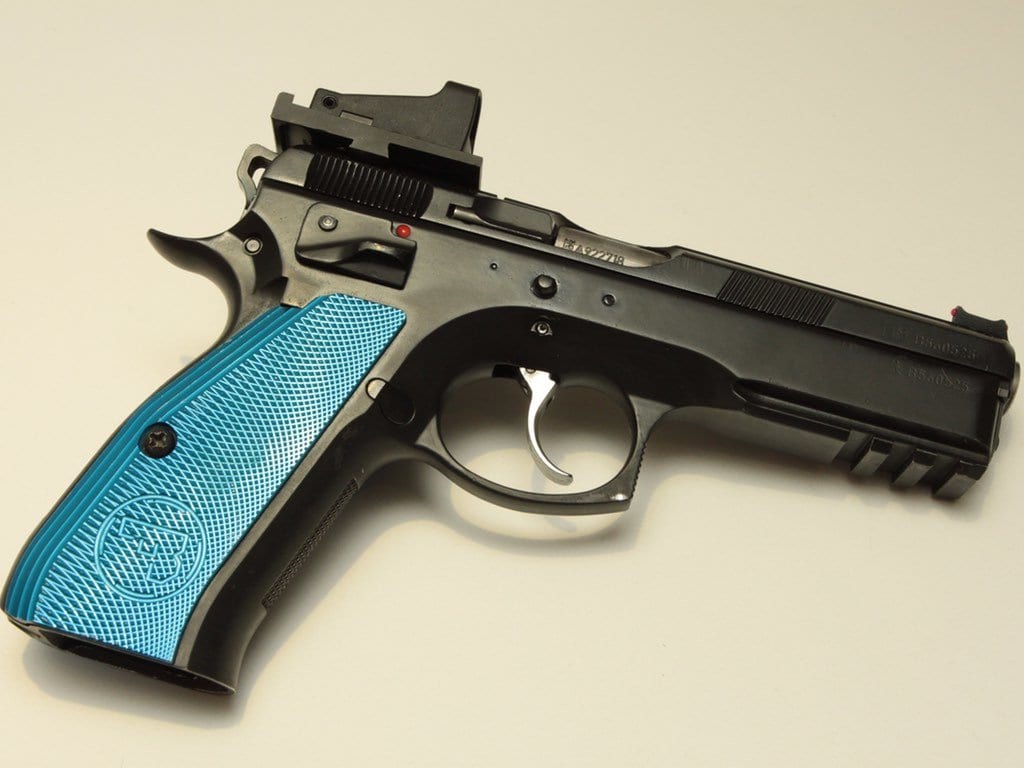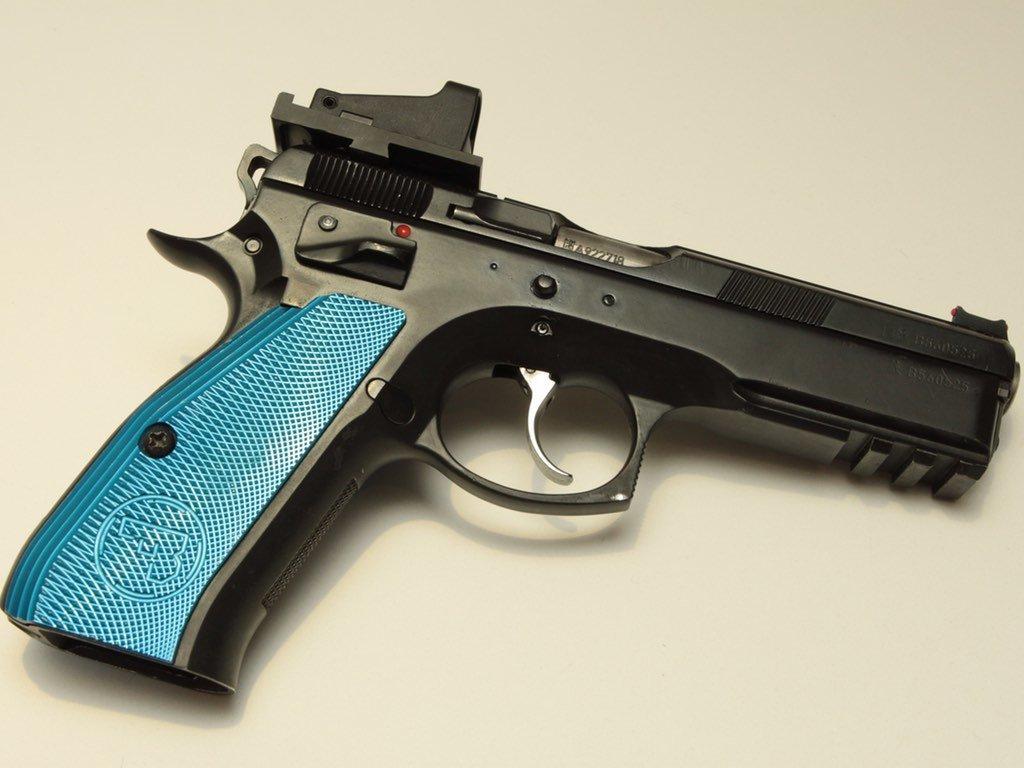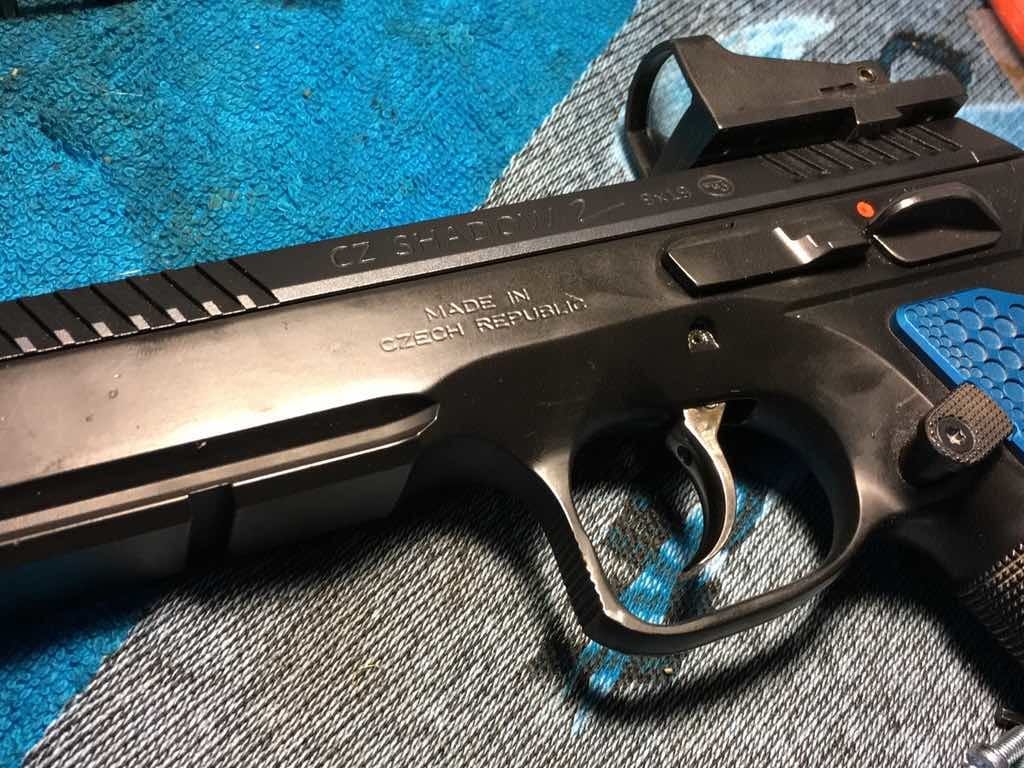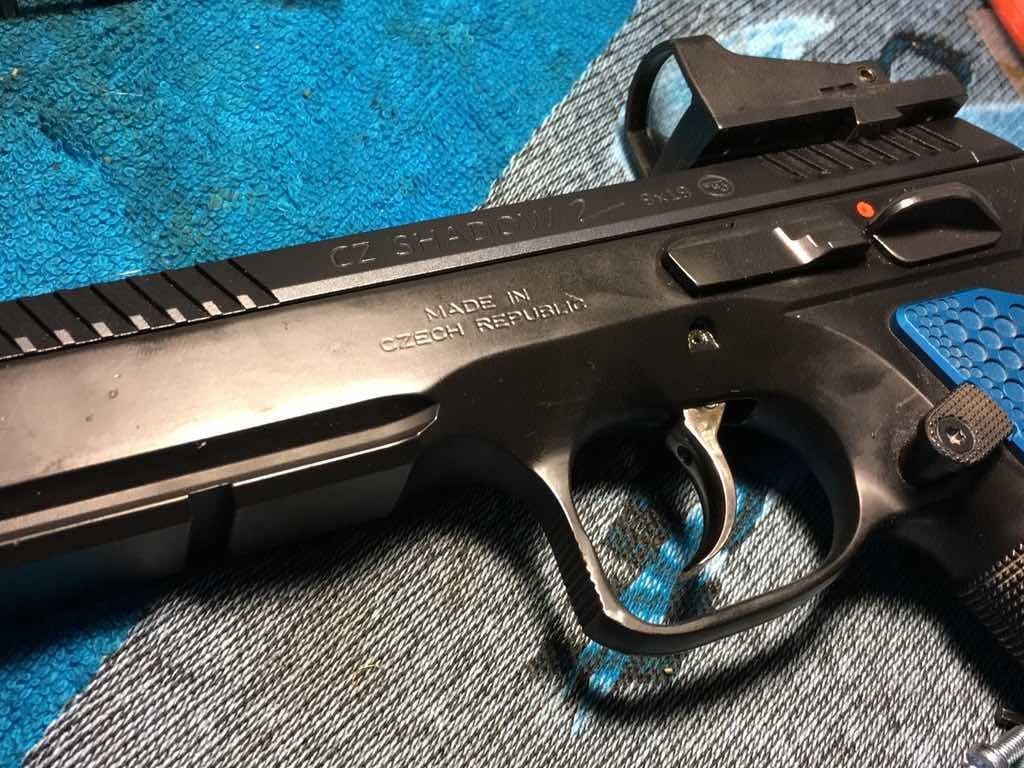 And I discovered that Shield just released a mount for SMS and RMS red dots for CZ Shadow 2! 🙂
He arrived this morning and I hastened to remove the Toni mount and replace it with this one. I have not been able to test it yet, this morning I shot a 300m Rifle match to practice before the RDA Rifle 2018 match in Slovakia in 3 weeks.
I was very pleasantly surprised by the mount, we see that they sought to make a piece that is well integrated with the weapon and not a plate that spoils a little the look of Shadow 2!
Instead of having a big plate with holes for different red dots, the assembly consists of a very small plate that is lodged in the dovetail of the rear sight. On this small plate is housed the plate that will support the red dot Shield (SMS in my case, but also compatible with the RMS). This plate is very light and fits the shape of the breech, once the red dot screwed on the integration is perfect, the red dot is very low on the hand and side look is very cool. It remains to test this montage in the long run but I am much more confident than with the previous editing.