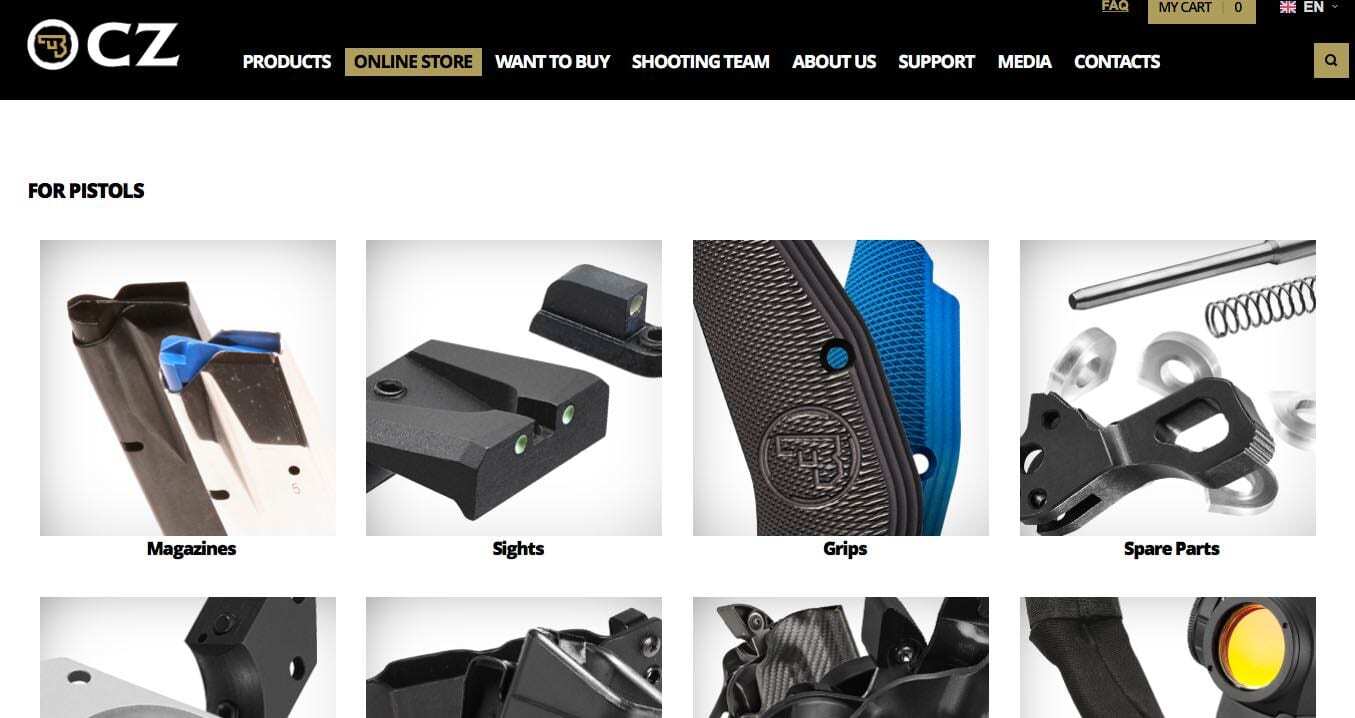 CZ Europe Online Shop
2016-10-10
Where to buy weapons and components?
Always the same concern for shooters, find or buy his equipment at the best price with the best service and products available in stock …. The quest of the Grail 🙂
You can search by products purchased in the "search" field and it automatically filters the armories.
Nom
Lien
Produits Achetés
Commentaires
Armurerie de la Bourse
CZ SP01 Shadow
CZ Shadow 2
SW 586 4"
Ogives 223 PRVI, Tumbler, Chrono, Accessoires AR15, Accessoires IPSC, Accessoires Dillon
Super service de Thierry... Notre Champion du Monde OPEN 🙂
BGM
AR15 XBR 14,5"
Presses Dillon 550 et 650
Accessoires Dillon
Accessoires AR15
Poudre Vihtavuori (N340,N330,N133,N530)
Poudre Reload Swiss (RS40)
Mon binôme du jeudi soir... Pascal le roi du rechargement 🙂
IPSCStore
Pièces détachées: CZ SP01 Shadow, CZ Shadow 2, AR15
Accessoires IPSC
Accessoires de nettoyage armes courtes et longues
Service rapide, je commande le samedi je reçois en fin de semaine
Double Alpha
Accessoires Rechargement
Accessoires Tir: Cibles rondes pivotantes
Accessoires IPSC: Ceinture, Portes Chargeurs
Armurerie Gilles
Ogives Sierra HBPT 69gr
Armurerie Française
Lunette Swarovski Z8i
Accessoires Optiques
Des ventes flash régulières avec des prix très agressifs
Natura Buy
Lunette Bushnell AR223
FMR
Amorces FIOCCHI Small Pistol
Ogives FIOCCHI 9mm 124gr
Canon CZ SP01 Shadow
Poudre Vectan
CZ Shop Europe
Pièces détachées CZ SP01 Shadow
Vêtements Tir: Chemise IPSC, T-Shirt,Casquette
On peut de nouveau commander depuis la France !
IPSC 4 YOU - TDS
Pièces détachées AR15 Toni System
Vêtements: Pantalons, Bermudas et Chemises IPSC
Produits livrés lors de compétitions sur leur stand. Site récent, pas encore vraiment fonctionnel.
Lien Facebook; https://www.facebook.com/TDSWear/
CZ-USA
Pièces détachées CZ SP01 Shadow (hausses)
Accessoires maintenance armes
Tir 1000
Accessoires Dillon
Douilles 9mm tirées une fois
Brownells France
Accessoires rechargement
Chargeur Magpul (PMAG 60)
MagBlock Shop
Limiteurs de chargeur AR15
Seul site ou j'ai trouvé des limiteurs à 10 coups des chargeurs Magpul 30 coups Gen3. Ils ont livrés super vite pour que je puisse aller tirer le National Allemand
Mesnil Armes
CZ SP01 Shadow
https://www.alfaprecision.com
CZ, AR15, Shotgun, Composants rechargements